Visit Our Flagship Store in Narrowsburg, NY
Whether you're here for a Catskills weekend getaway or call the Town of Tusten home, we invite you to visit our flagship store in Narrowsburg, New York.
From Roscoe to Livingston Manor, Callicoon to Barryville, Lackawanna to the Poconos, Brooklyn to Philadelphia, wherever you hail from, we can't wait to help you bring a bit of the Catskills and beyond home with you!
GET DIRECTIONS
CATSKILLS CURATED
Store Hours
Saturday 10am-4pm
Sunday 9am-3pm
The Catskills Curated Experience
Visiting Catskills Curated is a true shopping experience. 
Every item showcased is carefully selected, locally sourced, and made by an artisan who calls our beautiful region home.
We take the time to get to know our makers and to understand what sets their products apart — and we can't wait to share that insight with you every time you shop with us.
So you not only get great products for your home, table, and personal care, you get to know the people and stories behind the products you purchase!
Whether you're picking up your favorite pantry staples or buying a gift for someone special, you can feel good about shopping small, sustainably, and locally.
Here's what you can expect to find when you visit us.
Plus, pre-made & make-your-own Gift Boxes & Gift Subscriptions.
Easy To Find & Hard To Forget: Visit Us at The Narrowsburg Union
Planning your visit to Catskills Curated?
You'll find us in The Narrowsburg Union at 7 Erie Avenue in Narrowsburg, New York.
When you shop with us, we highly recommend exploring all The Narrowsburg Union offers — there's just nothing else like it!
Visit Catskills Curated & Explore Narrowsburg, NY
Nestled in the scenic Catskill Mountains of New York, Narrowsburg is a charming and vibrant hamlet that captures the essence of small-town living at its finest. 
Situated along the banks of the Delaware River, Narrowsburg offers a picturesque setting with its lush greenery and stunning river views.
With a rich history dating back to the 19th century, Narrowsburg has evolved into a thriving community that seamlessly blends its past with modern-day appeal. 
The town is known for its welcoming atmosphere, close-knit community, and strong local pride.
As you stroll through the streets of Narrowsburg, you'll be captivated by its quaint shops, art galleries, and unique boutiques. 
The town has become a hub for creativity and artistic expression, attracting a vibrant community of artists, artisans, and creative entrepreneurs. 
Local galleries showcase diverse artwork, from paintings and sculptures to photography and mixed media, highlighting the town's thriving arts scene.
In addition to its artistic charm, Narrowsburg is also a culinary destination. 
The town boasts a variety of eateries, ranging from cozy cafes and charming bistros to farm-to-table restaurants that celebrate the region's bountiful produce. 
Whether you're craving a gourmet meal or a quick bite, Narrowsburg offers a delightful array of dining options to satisfy every palate.
The Delaware River serves as a focal point for outdoor enthusiasts in Narrowsburg. 
With its pristine waters, the river provides ample opportunities for kayaking, canoeing, fishing, and swimming. 
Nature lovers can hike the Tusten Mountain Trail or relax by the riverside, immersing themselves in the tranquility of the natural surroundings.
Throughout the year, Narrowsburg hosts a variety of events and festivals that bring the community together. 
There's always something happening in town, from art exhibitions and live music performances to farmers' markets and seasonal celebrations. 
These events foster a sense of community spirit and provide visitors with a chance to experience the vibrant energy and warmth that Narrowsburg has to offer.
Above all, Narrowsburg is a place where neighbors become friends, and visitors are welcomed with open arms. 
The town exudes a sense of authenticity and genuine hospitality, making it a destination that leaves a lasting impression on all who visit. 
Whether you're seeking a peaceful getaway, an artistic retreat, or a chance to immerse yourself in a close-knit community, Narrowsburg, NY, is a hidden gem waiting to be discovered.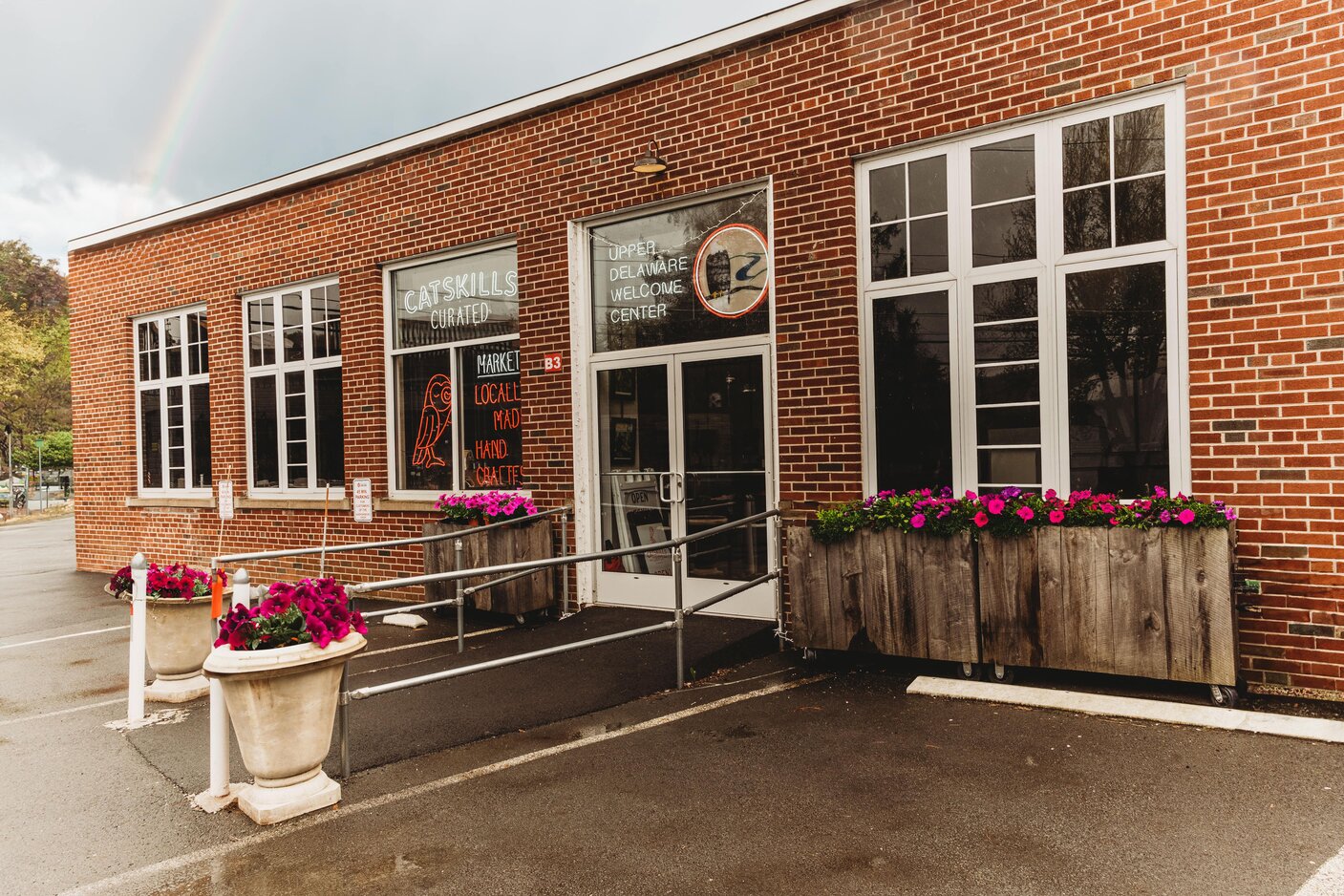 Shop Local With Catskills Curated
Whether you're coming from out of town or just up the road, we can't wait to welcome you to our shop.
Have a question before you visit?
CONTACT US